* Troy High School GRAD NIGHT   May 28/29

* Fun CAR SHOW - Huntington Beach Library

                           parking lot Sunday June 7th

* Troy High School GRAD NIGHT

* Alex's Lemonade Stand-Irvine Spectrum

* Tustin Police Dept. Open House

* University Park Library-Irvine June 23-July 28

Summer program. Every Tuesday afternoon 2-4:00pm  FREE!

* National Night Out - Huntington Beach Aug. 4th 

BIRTHDAY parties (little ones to teens & grownups!)

Grad Nights, Grand Openings, Business Promotions

Family Reunions & SUMMER CAMPS

Schools: Events, Carnivals or Fundraisers

Bar / Bat Mitzvah,  COMPANY Holiday Parties

            YES! We're on the OC Regional Parks List

      NOTE: There is a small travel charge for performances outside  the OC

FREDY the Magic Balloon Man


Fredy the Magic Balloon Man

Only $95 an hour (2 hr minimum)

Balloon Creations  for one & all !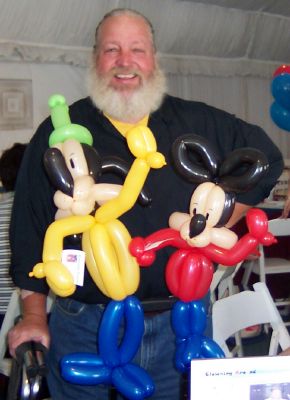 Back by popular demand !!

WOW! Package

Just for Birthday Parties

Fredy the Magic Balloon Man & People Painting by Chris

FREDY'S BALLOONS

& PEOPLE PAINTING by CHRIS

BOTH Performers !!

Here's just a FEW of our public performances coming up:



This package is Fredy & Chris ONLY