Here's just a few of our public PERFORMANCES coming up this month

Saturday, May 4th 10AM-2PM

City of Agoura Hills Public Safety Day   Held at Firestation #89

5/3: Event postponed because of the fires. May move to the 18th

Sunday, June 9th  12PM-4PM

ALEX'S LEMONADE STAND  at Irvine Spectrum (by the Carousel)

Come get free Balloons, Painting AND donate to a great cause!

FREDY the Magic Balloon Man

BIRTHDAY parties (little ones to teens & grownups!)

Grad Nights & Weddings, Business Promotions

NOTE: We're on the OC Regional Parks List

Family Reunions & SUMMER CAMPS

Schools: Events, Carnivals or Fundraisers

Bar / Bat Mitzvah,  COMPANY Holiday Parties

Formerly known as:   CLOWNING AROUND ENTERTAINMENT, inc.


Fredy the Magic Balloon Man

Only $95 an hour (2 hr min.)

Balloon Creations for one & all !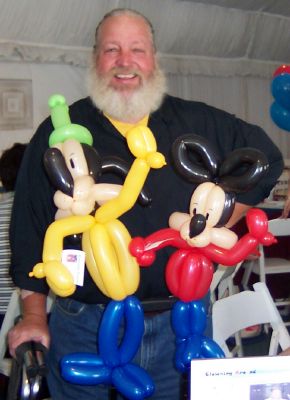 Back by popular demand !!

WOW! Package

Fredy the Magic Balloon Man & People Painting by Chris

BALLOONS & PAINTING

BOTH Performers !!

90 minutes 

Only $195

Huntington Special !! From May through August, parties in Huntington Beach

Only $75/hr for either Fredy the Magic Balloon Man (balloons only) or People Painting by Chris