SANTA FREDY   $250 1 hour  (2 hr minimum at events)  $150/hr after the 2 hrs at some events

Meet  Santa's little brother!   FREDY is a professional working actor. A terrific all-round performer, Fredy's been doing his Santa character for more than 40 years.  Great for COMPANY PARTIES, Fredy's a terrific MC. Seen at: Nickelodeon T.V holiday parties, many Nordstroms events, Sawdust Winterfest in Laguna Beach, Dana Point Harbor events, &  1,000's of private & corp. parties throughout LA & OC!

ALSO Available: 

Caricature Artists, Balloon Artists, Holiday Kids Crafts,  

The International Children's Choir, Magicians, Hawaiian Dancers, Handwriting Expert, 

The Jackstraws musical group, Henna Artist, Jugglers/Stilt-Walkers, and lots more

MONEY SAVING Super Discount Packages available !!

Abbit the Average ELF   

Hysterically funny strolling Magician/Vaudevillian                                     (Call for special rates)

From Hollywood to your home this talented guy will bring Holiday FUN-ny to every party and event!!

People Painting by Chris  

Fanciful Holiday designs.

Characters on hands & arms that talk & move.

Faces, arms, all over fun. Glittery, fun designs on all ages. I call this "Body" Painting for ANY body!

A HIT with teens & ADULTS, too. $250 2 hrs

Santa HOME Visits !

Only $250 for  (up to) 

One FULL Hour of family FUN

Includes: Personalized Naughty & Nice List 

on parchment scroll as a keepsake. 

Loads of photos of one and all. 

A great family tradition. A fun reading of 

The Night Before Christmas for the whole family.

CHRISTMAS DAY  Add $25/hr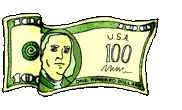 "ELF on the SHELF" Commercial

His newest :)




Holiday CAROLERS !

Hey, what's Christmas without  wonderful Holiday music!

Professional-Talented-Creative   Call for prices   Many different costumes, too!